There are many plants that are sold in garden centers that are actually on the invasive plant species list. We have some of them growing right here in our community.
Among the problem species are: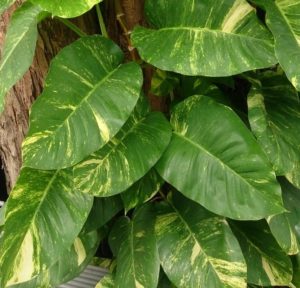 Pothos
Mexican Petunias
Sword Ferns
Wandering Jew
All of these plants spread very easily. While we won't deny the right to plant them, we ask that if you do use these plants, they are enclosed by edging and must be maintained within that confined area.
Pothos is particularly difficult. It has several common names (golden pothos, ivy arum, money plant, sliver vine, marble queen, Ceylon creeper, taro). It can be very destructive in that it will climb any wall (including our stucco buildings) or tree where they grow to a huge size, making trees subject to storm damage with the added weight. We ask that you plant it only in hanging pots, not in the ground.