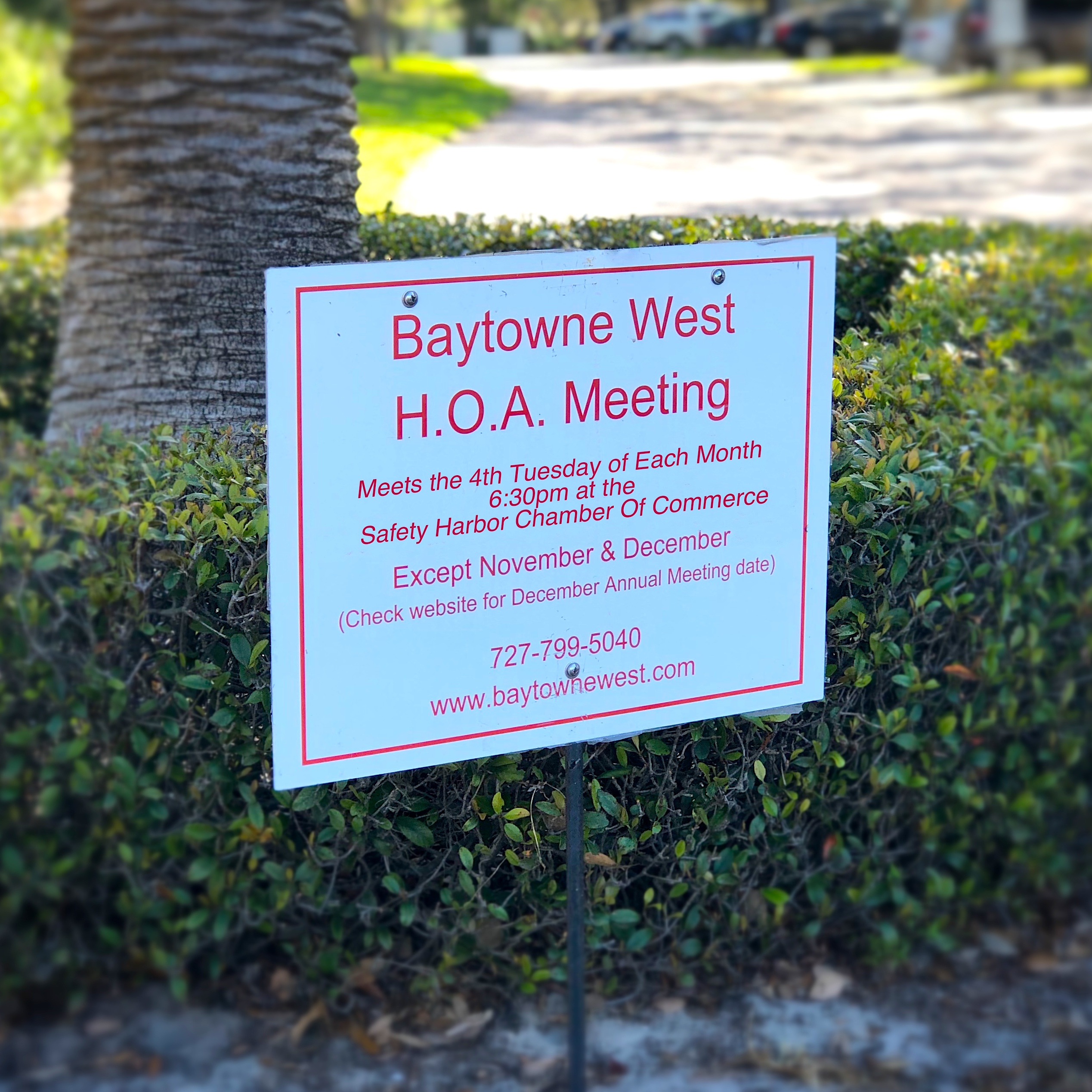 The March 2020 HOA meeting was cancelled due to the coronavirus and state mandates.
Agenda
Notification of tenant/ renters may attend but have no voice for this meeting.
Welcome new owners to the community.
Community member must sign the provided tablet for individual 3 minutes open discussion(s).
Approval of January meeting. –
Treasurer's Report. –
Homeowner's insurance status. –
Grounds / ACC Report. –
Pool Report. –
Old Business
ACS Irrigation Company. Transition to Rainmaker Irrigation and Landscape.
New Business
HOA New Website.
Safety Harbor Spring Grant(s) Philippe Pkwy fence/hedges.
Currently reviewing/updating contracts at existing vendors.
Open Session
3 minutes open discussion from community individual(s).
Timed by Director Amy Crosby.
Board Adjourns-
Any above subject may change and/or omit for discussion by board members.
held at the Safety Harbor Chamber of Commerce building.